A History Of The Cufflink and How to Choose and Wear It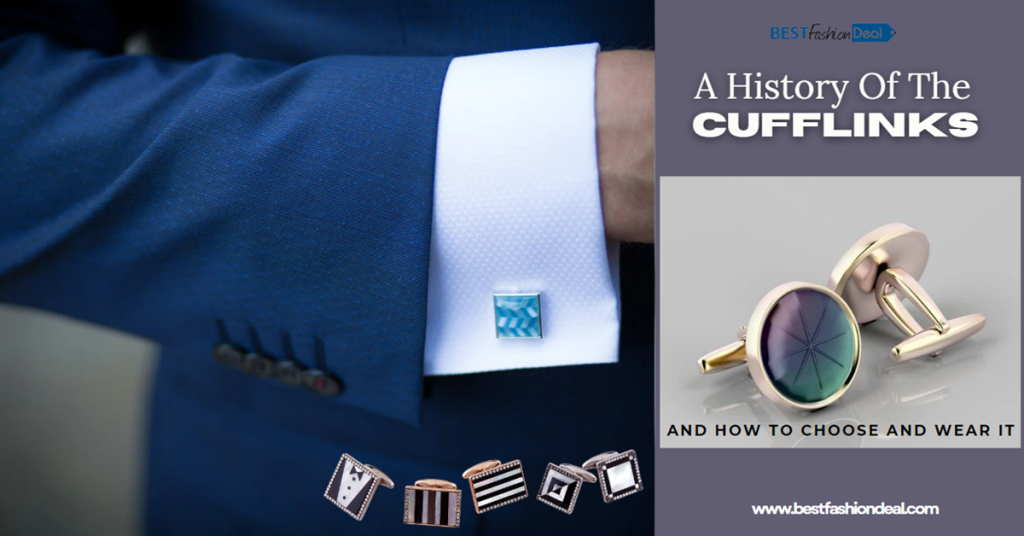 Cufflinks are small pieces of metal that fasten the cuffs of a shirt. They are not only practical, but also stylish and elegant. They can show your personality and taste and make you stand out from the crowd. But do you know how cufflink came to be and how they evolved over time?
The origin of cufflinks is not very clear, but some historians believe that they date back to the 15th, 16th, or 17th centuries. They were first worn by rich and powerful men, such as kings and nobles. For example, King Charles II of England had cufflinks made for special events like weddings and ceremonies.
Back then, men wore shirts that were similar to tunics, with a collar and sleeves. The shirt was worn next to the skin, and it protected the body from the rough fabrics of jackets and coats. It also kept the outer garments clean and fresh. To make the shirt more attractive, men added ruffles, frills, and embroidery to the parts that were visible, such as the collar, cuffs, and chest. The collar and cuffs were tied with ribbons, which were the ancestors of the tie.
In the Middle Ages, when men went to court or other formal places, they wore shirts with long frills that covered their wrists. This style lasted until the end of the 18th century. In the 19th century, men started to wear suits and jackets to work and dinner parties. The shirt became more stiff and starched, with collars and cuffs that were hard to button. That's why men in the upper and middle classes began to wear cufflinks to fasten their cuffs. Cufflinks also became easier to make and cheaper to buy, thanks to the industrial revolution.
At first, cufflinks were plain and simple, but later they became more colorful and fancy. Some men wore cufflinks with precious stones, like diamonds and rubies, to show their wealth and confidence. Others followed the fashion of Edward, Prince of Wales, who wore Faberge cufflinks with gemstones. Faberge was a famous jeweler who made exquisite eggs for the Russian royal family. Cufflinks became a popular type of jewelry for men in the US and Britain.
In the early 1900's, cufflinks were more diverse and creative than ever. They were made of different materials, such as gold, silver, enamel, glass, and even plastic. They had various shapes, such as circles, squares, triangles, and stars. They also had different designs, such as animals, flowers, letters, and symbols.
Cufflinks were not only popular in the US and Britain but also in Europe. Two towns in Germany became famous for making cufflinks. One was Pforzheim, where they made cufflinks with real gold and silver for the rich and famous. The other was Idar-Oberstein, where they made cufflinks with cheaper materials for the masses. Pforzheim still makes expensive cufflinks today, with both classic and modern styles.
After World War II, men had more accessories to wear and carry, such as cigarette cases, lighters, key chains, tie pins, rings, watches, and money clips. Cufflinks were still a part of their wardrobe, but they became less popular in the 1970's, when some men preferred to wear button cuffs. However, in the 1980's, cufflinks made a comeback as men wore suits and ties to work again. Cufflinks are still fashionable today, although some men don't wear ties or tie pins anymore.
Tips and Suggestions on How to Choose and Wear Cufflinks
Cufflinks are meant to be worn with shirts that have French cuffs, which are cuffs that fold back and have holes on both sides. You can also wear cufflinks with shirts that have convertible cuffs, which are cuffs that have both buttons and holes.
Cufflinks come in different types of closures, such as bullet back, whale back, chain link, ball return, and silk knot. The most common and easy to use are bullet back and whale back, which have a metal piece that flips or rotates to secure the cufflink. Chain link and ball return are more flexible and comfortable, but also more expensive. The silk knot is the most casual and colorful, but also the least durable.
Cufflinks should match your outfit and occasion. For formal events, such as weddings and black-tie parties, you should wear cufflinks that are simple and elegant, such as silver, gold, or pearl. For business or work, you should wear cufflinks that are professional and subtle, such as metal, enamel, or stone. For casual or fun, you should wear cufflinks that are creative and expressive, such as novelty, animal, or sports.
Cufflinks should also complement your other accessories, such as your tie, belt, watch, and ring. You can either match or contrast the colors, materials, and styles of your cufflinks and accessories, but don't go overboard. For example, if you wear a blue tie, you can wear blue cufflinks, or you can wear silver cufflinks to create a contrast. If you wear a gold watch, you can wear gold cufflinks, or you can wear black cufflinks to balance the shine.
Cufflinks should fit your personality and taste. You can choose cufflinks that reflect your hobbies, interests, or passions, such as music, art, or sports. You can also choose cufflinks that show your humor, charm, or flair, such as funny, quirky, or flashy. The most important thing is to wear cufflinks that make you feel confident and comfortable.
The 10 Best Cufflinks for Men in 2023
If you are looking for some cufflinks to buy or gift, here are some of the best cufflinks for men in 2023, according to some web sources. You can click on the links to see the prices and details of each cufflink.
The Tie Bar Textured Sweep Gold Cufflinks: These cufflinks are affordable, timeless, and modern. They have a brushed gold finish and a sleek shape. They are perfect for any formal occasion and are priced at $20.00 on their official website.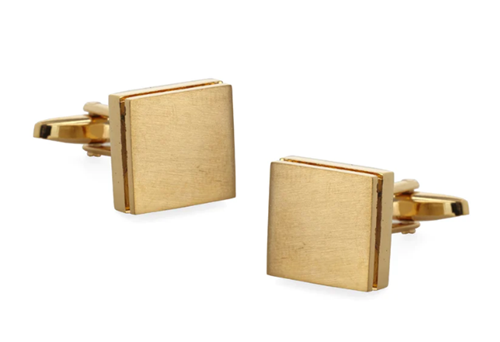 Charles Tyrwhitt Mother of Pearl and Onyx Evening Cufflinks: These cufflinks are classic and elegant. They have a mother-of-pearl and onyx face and a silver-tone brass body. They are ideal for weddings and black-tie parties and are priced at £49.95 on their official website.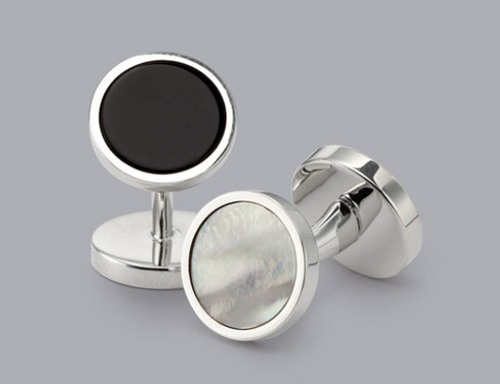 J.Crew Sterling Silver Rectangle Cufflinks: These cufflinks are simple and minimalist. They have a sterling silver rectangle shape and a T-bar fastening. They are versatile and easy to wear. Priced at $98.00 on their official website.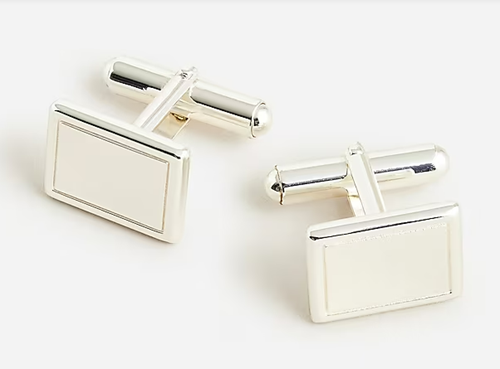 Jan Leslie Link Up Circle Cufflinks and Tuxedo Studs: These cufflinks are stylish and sophisticated. They have a circular design with a black enamel center and a silver-tone rim. They also come with matching tuxedo studs. They are great for formal events and dinners. Priced at $195.00 on Todd Snyder website.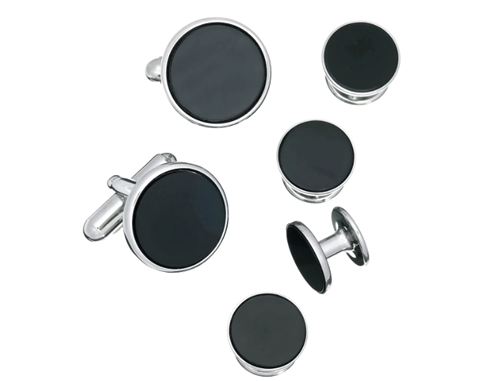 Ox and Bull Trading Co. Engravable Cufflinks: These cufflinks are customizable and unique. They have a smooth silver-tone surface that can be engraved with your initials, monogram, or name. They are a thoughtful gift for someone special. Priced at $70.00 on their official website.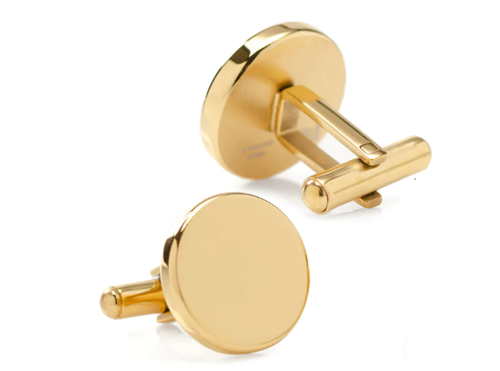 Lanvin Platinum-Plated Knot Cufflinks: These cufflinks are luxurious and refined. They have a platinum-plated knot shape and a whale back closure. They are a statement piece for any outfit. Priced at $215.00 on Mr Porter website.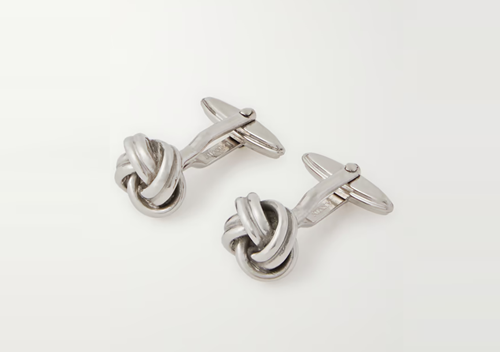 Suitsupply Gold Round Cufflinks: These cufflinks are bold and eye-catching. They have a gold-tone Round shape and a pearl face. They are a way to show your personality and flair. Priced at $119.00 on their official website.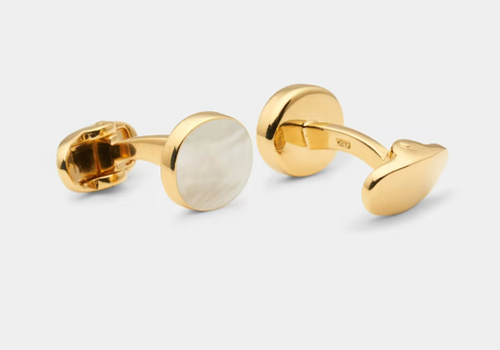 Paul Smith Pencil Cufflinks: These cufflinks are fun and playful. They have a colorful pencil shape and a bullet back closure. They are a way to express your creativity and humor. Priced at HK$1390.00 on their official website.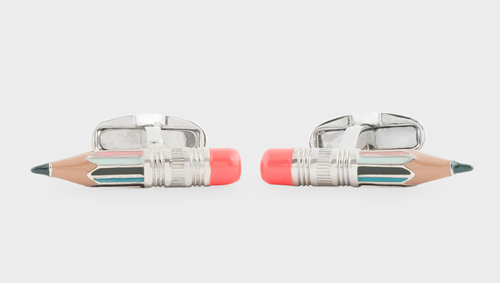 Gucci Interlocking G Cufflinks: These cufflinks are designer and iconic. They have the Gucci interlocking G logo and a sterling silver body. They are a way to add some luxury and prestige to your look. Priced at $380.00 on their official website.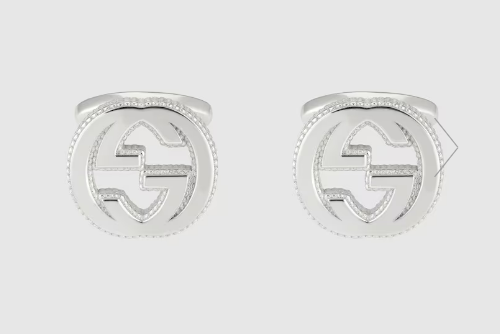 David Yurman Exotic Stone Cufflinks: These cufflinks are sophisticated and masculine. They have a cable classic design with a rare and a unique black onyx stone face. They are a way to enhance your style and elegance. Priced at $525.00 on their official website.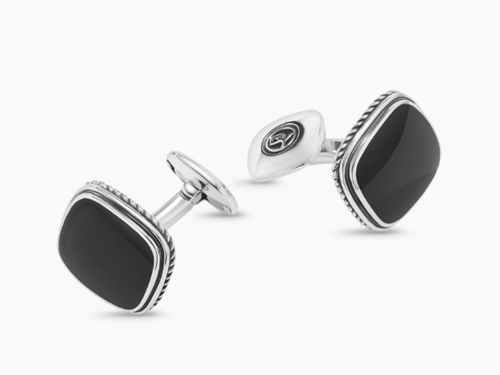 Cufflinks are more than just accessories that fasten your cuffs.
They are also a way to express your style, personality, and mood. They can enhance your outfit and make you look more polished and sophisticated. They can also show your interests, passions, and hobbies. They can also be a great gift for someone you care about. Cufflinks are a small but powerful fashion statement for men, and they deserve a place in your wardrobe.
Tags :
Accessories
Cufflink
Fashion Accessories
Mens Accessories