7 Reasons to Buy a Non-Iron Shirt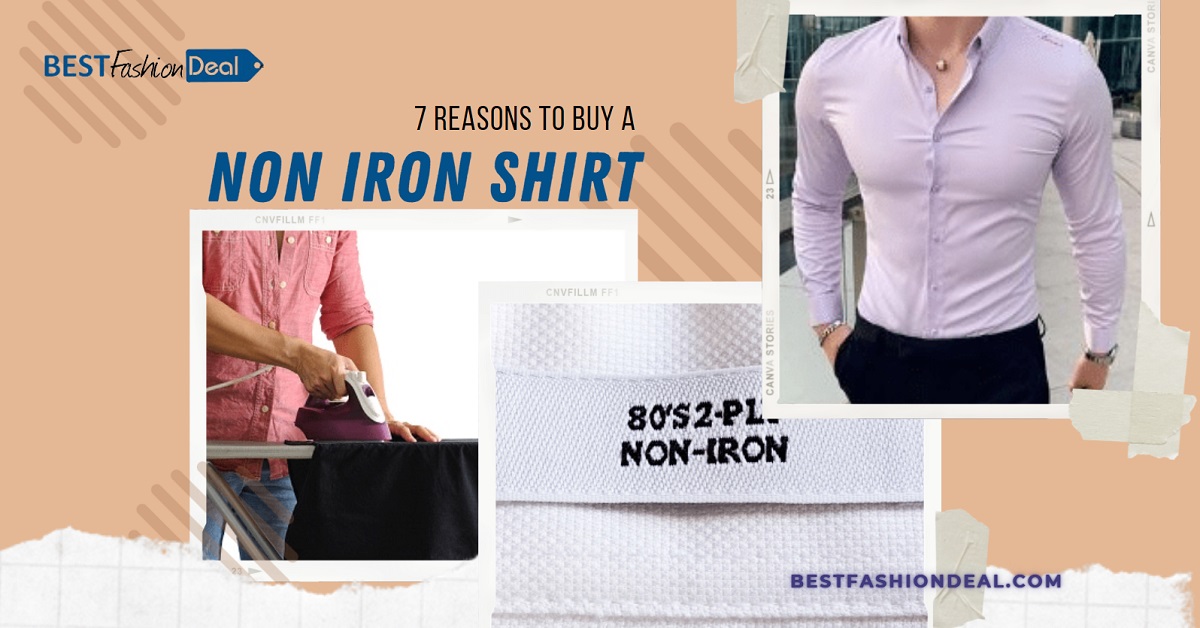 Non-iron Shirts is a Fashion Wonder
We all know how busy life can be. We often have to juggle multiple tasks and responsibilities, and we don't have much time or money to spare. That's why we need to be smart and efficient with our choices. One of the things that can take up a lot of our time and money is dressing up for different occasions. We have to iron our shirts, pants, and other clothes every day, which can be a hassle and a headache.
But what if we told you that there is a way to avoid ironing altogether? What if we told you that you can wear stylish and comfortable shirts that don't need any ironing at all? It sounds too good to be true, right? Well, it's not. Technology has blessed us with non-iron shirts, and a smart person would definitely take advantage of them.
Non-iron shirts are shirts that are made of special fabrics and coatings that prevent them from wrinkling or creasing. They are designed to look fresh and crisp even after washing, drying, and wearing. They are also durable, easy to care for, and versatile. They can suit any occasion, whether it's formal, casual, or somewhere in between. If you are still not convinced, here are seven reasons why you should buy non-iron shirts and save yourself some time and money.
 7 Reasons Why You Should Buy Non-iron Shirts
1. Can Be Washed Several Times
Non-iron shirts are made of strong and resilient materials that can withstand detergents and washing machines. They don't fade, shrink, or tear easily. They retain their shine and crispness even after multiple washes. You don't have to worry about ruining them or replacing them often.
2. No Need To Iron
This is the most obvious and basic benefit of non-iron shirts. They save you the trouble and time of ironing your clothes every day. You don't have to deal with hot irons, ironing boards, or ironing accidents. You don't have to worry about burning or sticking your clothes to the iron. You just take them out of the closet and put them on. It's that simple.
3. Wrinkle-Free Shirt Every Time After Spink and Squeezing
No matter how you dry your non-iron shirts, they will always come out smooth and neat. You can spin them, squeeze them, hang them, or fold them. They won't get wrinkled or creased. You will always get a fresh, clean, and wrinkle-free shirt every time you wear them.
4. Not too expensive
You might think that non-iron shirts are very costly, but that's not true. They are actually quite affordable, especially if you compare them to designer shirts or regular shirts that need frequent ironing. You can find non-iron shirts online for as low as $35, which is a great deal. You can also use coupons and discounts to get even better prices. You will save money in the long run because you won't have to buy new shirts or pay for ironing services.
5. Quick to Dry
Despite having a coating of different chemicals, non-iron shirts dry very fast. You don't have to wait for hours or days for them to dry. You can wash them and wear them on the same day. This is very convenient, especially if you are in a hurry or have a limited wardrobe. Non-iron shirts are always ready to be your outfit of the day.
6. Does not Shrink
Unlike cotton shirts, non-iron shirts don't shrink when you wash them. They maintain their original shape and size for a long time. They fit you perfectly and comfortably. They don't become too tight or too loose. They are always your reliable and loyal partners, anytime, anywhere.
7. They are the best companions for travelers
If you love to travel, you must have at least a few non-iron shirts in your bag. They are the ideal clothes for travelers because they don't need any ironing, they don't wrinkle, they dry quickly, and they don't take up much space. You don't have to worry about finding an iron or a laundry service at your destination. You don't have to pack a lot of clothes or carry a heavy suitcase. You can just bring a few non-iron shirts and mix and match them with different pants, jackets, and accessories. You will always look stylish and smart, wherever you go.
Some Popular Non-Iron Shirts to Try
If you are interested in buying non-iron shirts, here are some popular brands and models that you can try: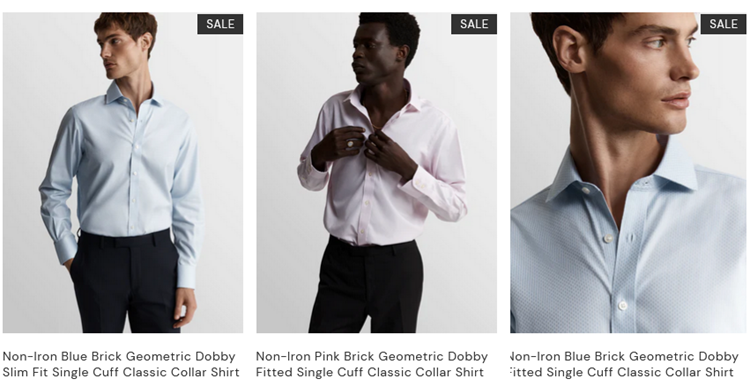 So there you have it—the seven reasons why you should buy non-iron shirts and save yourself some time and money. We hope you enjoyed this article and learned something new. Next time you shop for shirts, remember to look for non-iron ones and appreciate their benefits and beauty.
Tags :
Non-Iron Shirts
Shirts