Best Maternity Leggings That Support Your Bump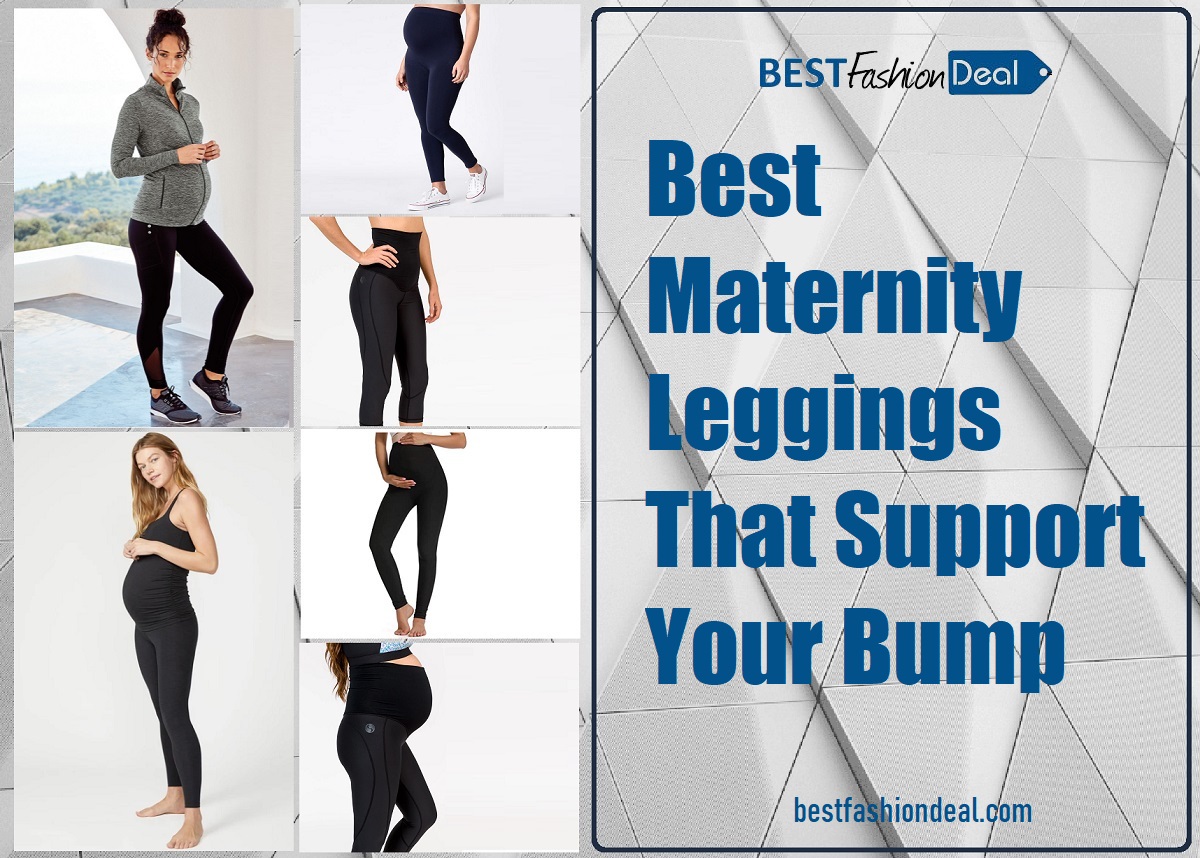 Pregnancy is a wonderful and challenging time for your body and your baby. You need to take care of yourself and your growing bump, and that includes staying active and comfortable. Maternity leggings helps pregnant women to support their bump easily as they mildly exercise, because it is good for their health and the baby, as it can help them to prepare for labor and birth, reduce stress, and improve as well as mood. But you don't have to push yourself too hard or start a new workout routine. You can stick to your current exercise habits or switch to lighter activities, such as walking, swimming, or yoga.
Of course, you also want to look good and feel confident in your pregnancy clothes. And one of the best items you can have in your wardrobe is a pair of maternity leggings. Maternity leggings are not just regular leggings. They are specially designed to fit your changing body, support your belly, and provide comfort and flexibility. They are also versatile, as you can wear them with different tops, dresses, and shoes, for various occasions.
Finding the Perfect Maternity Leggings For You
But how do you choose the best maternity leggings for you and your bump? Here are some tips and suggestions to help you find the perfect pair.
Know your budget.
Maternity leggings can vary in price, depending on the brand, the quality, and the features. You should set a budget that you are comfortable with, and look for the best value for your money. You can also look for discounts, sales, or coupons to save some cash. However, you should not compromise on quality or comfort, as these are the most important factors for a good pair of leggings.
Choose the material.
Maternity leggings can be made of different materials, such as cotton, polyester, spandex, bamboo, or modal. Each material has its own advantages and disadvantages, so you should choose the one that suits your preference and lifestyle.
For example, cotton leggings are soft, breathable, and natural, but they can also shrink, wrinkle, or fade over time. Polyester leggings are durable, stretchy, and moisture-wicking, but they can also be synthetic, hot, or irritating. Spandex leggings are elastic, supportive, and shape-retaining, but they can also be tight, thin, or see-through. Bamboo leggings are eco-friendly, smooth, and antibacterial, but they can also be expensive, delicate, or prone to pilling. Modal leggings are silky, lightweight, and absorbent, but they can also be costly, flimsy, or sensitive to heat.
Pick the design.
Maternity leggings can have different designs, such as full-length, cropped, capri, or flare. You should pick the design that matches your style, personality, and season. For example, full-length leggings are classic, cozy, and warm, but they can also be bulky, boring, or hot. Cropped leggings are trendy, cool, and flattering, but they can also be short, casual, or cold. Capri leggings are cute, fun, and versatile, but they can also be awkward, tight, or uncomfortable. Flare leggings are stylish, elegant, and retro, but they can also be loose, long, or outdated.
Select the waistband.
Maternity leggings can have different types of waistbands, such as over-the-belly, under-the-belly, or fold-over. You should select the waistband that is comfortable, supportive, and adjustable for your belly. For example, over-the-belly leggings have a high-rise waistband that covers your entire belly, providing extra support and warmth. They are ideal for later stages of pregnancy, when your belly is bigger and heavier
. Under-the-belly leggings have a low-rise waistband that sits below your belly, allowing more freedom and breathability. They are ideal for early stages of pregnancy, when your belly is smaller and lighter. Fold-over leggings have a flexible waistband that can be folded up or down, depending on your preference and comfort. They are ideal for any stage of pregnancy, as they can adapt to your changing belly size and shape.
Where to buy the best maternity leggings
To help you start your online shopping, here are some of the best maternity leggings that support your bump that you can buy today:
These maternity leggings are not only comfortable, but they also have a fold-over panel that keeps them securely in place without causing any discomfort on your belly. Plus, it also has the Max Dri polyester-spandex material that keeps you dry and cool even while working out and thicker fabric that prevents your legs from being see-through.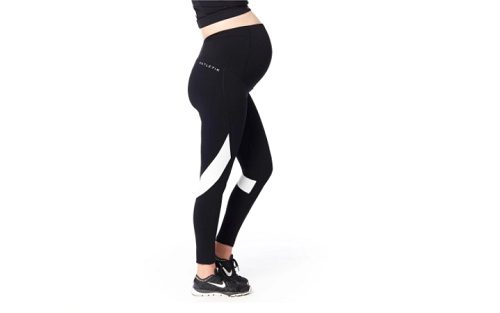 Filling your wardrobe with maternity leggings does not have to drain your savings, making this workout piece a perfect addition for your growing belly. Not only are they wallet-friendly, but they are soft and comfy, as well as easily accommodating your bump. Plus, it is made of microfiber material that is so soft against the skin, while keeping the full-belly waist in place.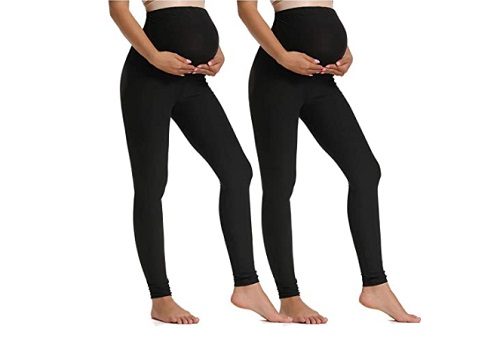 These leggings are made of buttery-soft, lightweight, and sweat-wicking fabric that stretches with your body and feels like a second skin. They have a high-rise waistband that can be worn over or under your belly, depending on your comfort. They are not technically maternity leggings, but they are very popular among pregnant women, as they are comfortable, durable, and versatile. They cost $98 up to $160 and they have a 4.3-star rating on Amazon.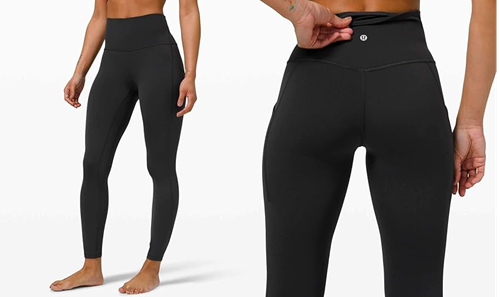 Beyond Yoga has figured out when it comes to comfort, fit, and durability. While these maternity midi leggings are technically made for yoga, they have become an everyday staple pant that works and feels good in all situations, regardless if you are going on a hike, jogging, or working out in the gym. Plus, they will grow with you, which is hard to find in some pairs of yoga pants.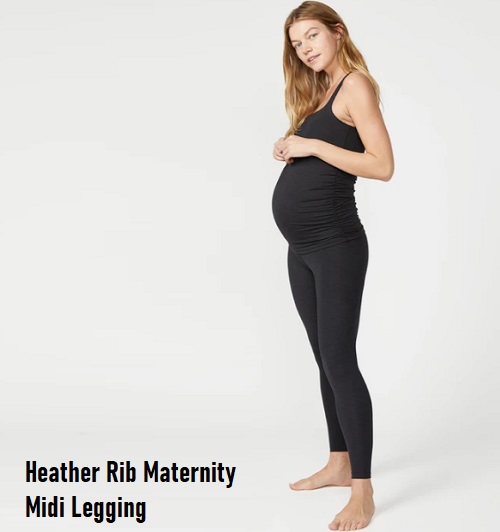 Made of bamboo cotton, these maternity leggings give you terrific comfort and support for pregnant gym-goers. They are super soft, making them perfect for lightweight activities like yoga and walking. They are also simple, with a classic look that you can wear from day to day. What's more important is that they support bumps through discreet ruching.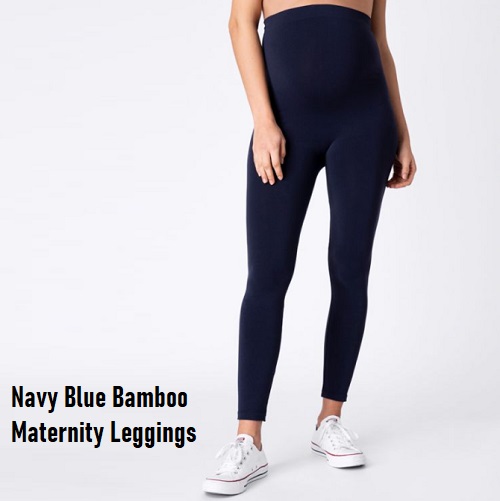 Practical and stylish, these classic black leggings have seamless ribbing around the midsection that is both comfortable and supportive for a growing belly. It also has a side pocket with a zipped one at the back to keep your valuables safe. With a quick-dry, moisture-wicking, and antibacterial material, you can perfectly wear them even after birth. However, they found it hit around mid-bump instead of fitting up to the ribs.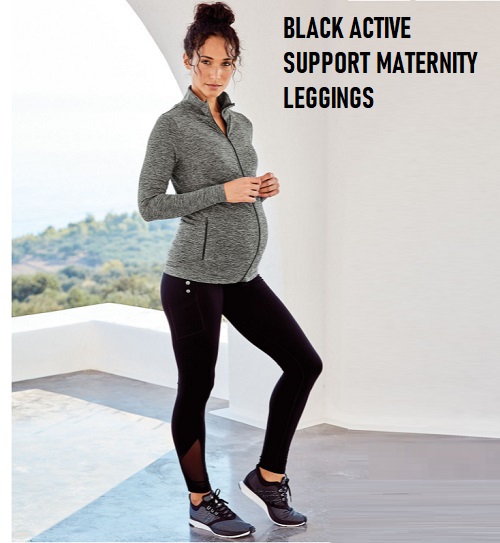 These are some of the tips and suggestions on how to buy maternity leggings that support your bump. Maternity leggings are not only comfortable, but also stylish and functional. They can help you stay active and confident during your pregnancy. So, what are you waiting for? Buy a pair of maternity leggings today and enjoy your bump.
Tags :
Leggings
maternity
maternity leggings